Ray White Broome are proud to be a continuing supporter and sponsor of local community groups, organisations and sporting clubs. If you or your organisation have a cause that needs supporting, contact our team today to discuss.
BROOME SURF LIFE SAVING CLUB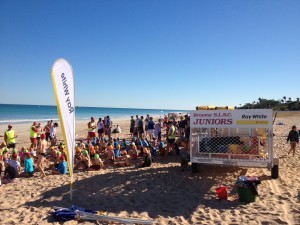 Broome Surf Life Saving Club belong to one of the most respected organisations in Australia and offer a family orientated environment that promotes healthy beach activity, fitness and commitment to a safer beach environment.They are a not-for-profit organisation that exists only through community donations, fundraising and corporate sponsorship.
Founded in 1987, the Broome Surf Life Saving Club has provided a volunteer beach safety service of the highest standard to the community of Broome and to the thousands of visitors who visit Cable Beach each year. Their season runs from May through to October inline with the Northern Territory.
For the fifth consecutive year, Ray White Broome are extremely proud to be a Major Sponsor of this great club that provides so much to one of the most iconic organisations in Australia, right on our very own Cable Beach.
Website:
________________________________________
PEARL COAST GYMNASTICS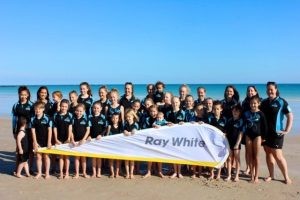 Pearl Coast Gymnastics Club Inc. is a not-for-profit gymnastics organisation run entirely by parents and volunteers. They currently have around 150 members, aged between 18 months and 16 years, and ten coaches. They offer WAG artistic and MAG artistic gymnastics classes from levels 1-7 plus a Recreational Gymnastics program (non-competitive) open to all children from 18 months old. They are a member of the North West Regional Gymnastics Association (NWRGA) and are affiliated with Gymnastics WA.
Ray White Broome are proud to be a Major Sponsor of this fantastic Gymnastics Club for the fifth consecutive year.
Website:
www.pearlcoastgymnastics.com.au
Facebook:
https://www.facebook.com/PearlCoastGymnastics/
________________________________________
MASTER BUILDERS ASSOCIATION WESTERN AUSTRALIA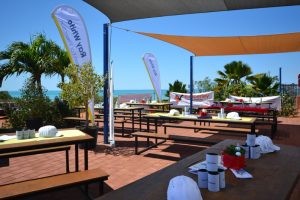 The Master Builders Association of Western Australia (Master Builders) is a member-based association that services home builders and commercial builders, subcontractors, suppliers and consultants in both commercial and residential sectors across Perth and Western Australia. The association has been representing and promoting the views and interests of the building and construction industry in WA since 1898.
Master Builders services more than 1,600 member organisations and provides a broad range of services, which includes building contracts, training, building apprenticeships, legal services, industrial relations, technical advice, industry economics and safety advice.
Master Builders is active across the regions of WA, with offices in Perth, Albany, Bunbury, Geraldton and Kalgoorlie.
Ray White Broome are proud to be continuing supporters of both the Master Builders Golf Day and Master Builders Excellence in Building Awards Night, both held in Broome annually.
Website:
Facebook: